I've been dabbling into the family history on and off for a few years now, covering both side of mom & dad's families. Dad was a proud Scot; mom's proud to be English. So naturally I feel myself British foremost but equally at home with both other labels!! This research takes time as I'm now at the stage of looking at censuses and local registers. I have to be in the mood as it's not something you can pick up and put down after half an hour or so. So when I get a day or two free, I'll crack on.
see my family tree online ...
I have now placed the family tree as far as I've got, on this website so to see details of my ancestors & descendants click here (NOTE: link currently disabled!)
the story so far ...
I'm following back the links for both Mom & Dad's families. I've got back to my great great grandfather on Mom's side [I don't yet have a photograph of him, but this is the oldest photo I have; showing my great great uncle William Henry Tromans - born 14 Aug 1861 - & Ellen Tromans [nee Tilke]. On mom's side I'm tracking both the Tromans & Oliver families. On Dad's side this splits down between the McBain & Donaldson families - many of the latter family having emigrated to the USA. Dad used to tell us of his waving off, at the age of 10, his relatives [and in particular his then best friend & cousin, Jack] at Glasgow docks. I'm still very much at the plodding through Census & the BDM records. I'm still thinking how best to show what I've found on here but to see what I currently have, click here
my grandfather Tromans ...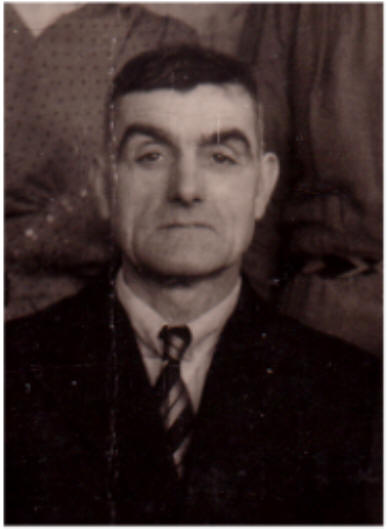 he was born on 16th November 1886 in Netherend, Cradley. He married at the age of 19 and the wedding certificate shows his occupation as a 'striker' in a local foundry. More ...
my grandfather mcbain ...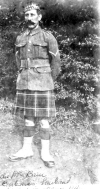 he was born on 14th December 1877 in Glasgow. he joined the Seaforth Highlanders at the outbreak of World War 1 and was sent to fight in the Battle of the Somme. Sadly he died on Christmas Eve 1916 from wounds received More ...
---